The electric single beam overhead crane maintenance attention
The electric single beam overhead crane maintenance attention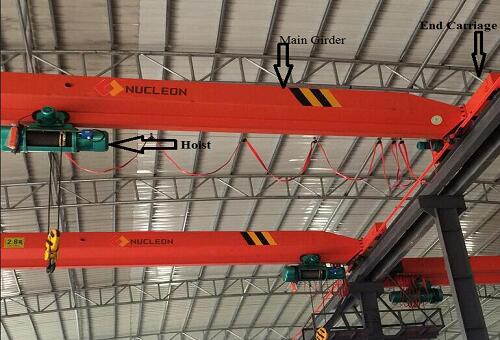 Regular maintenance
1. Check whether the main force parts of electric single beam overhead crane are reliable, check whether the safety device such as the limit device is sensitive and reliable.
2. To regularly clean large mechanical and electrical components and add lubricating oil.
3. Check electrical circuits for replacement of existing lines.
4. Check whether the lifting gear brake is sensitive and the upper limit switch is in good condition.
5. Check the wire rope condition, whether the wire rope has any wear and tear. If the number of broken wires reaches a certain degree, the standard will be scrapped and replaced.
6. At run time, the operating mechanism is stable, the motor and other transmission parts can not have different sound, smoke and other conditions.
7. See if there are any abnormal situation and bearing of the motor and run, motor temperature above 60 ℃
8. Check whether the safety device is flexible and effective. After the travel switch operation, the driving can stop operation within the prescribed schedule.