What are the characteristics of foundry Overhead Cranes?
What are the characteristics of foundry Overhead Cranes?
Foundry Overhead Cranes have a lot of features in use, it will be good to ensure the normal safe use of casting machine.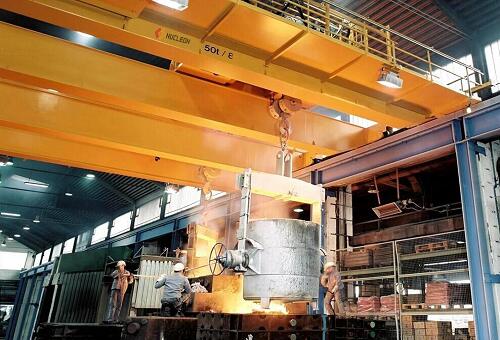 First, the stable operation Because the converter steelmaking is the need for continuous operation of the crane, the converter steelmaking efficiency is particularly high, the cycle is very short, therefore, the requirements of the crane is very strict, if the crane is not rigid, Poor parts, machine parts and electrical components can easily be a problem. If the machine is due to the accident caused by the furnace shutdown, then the loss caused by this is very large, so that must ensure that the quality, to ensure that the machine every day can be safe and stable operation.
Second, highly reliable, This crane is dedicated to lifting the molten steel and hot iron, so that when used it must ensure its safety, it is very important, if not a small rollover, the consequences are unthinkable , So there are several safety devices on its host lift structure to ensure that it is absolutely safe during use.
Third, to facilitate the maintenance of casting Overhead Cranes are more convenient maintenance, if the machine in the event of a problem, it will affect the entire steel-making workshop production, in order to minimize the adverse impact on the production, so you need to facilitate , Fast maintenance.