The five protective measures about electrical control system of Overhead Crane
The five protective measures about electrical control system of Overhead Crane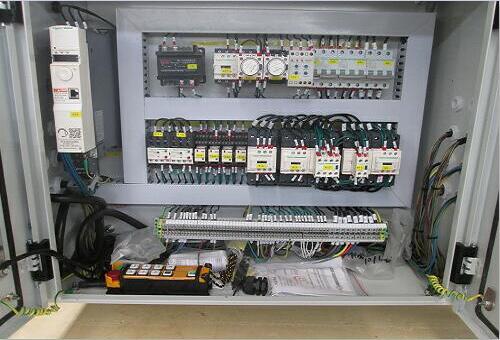 1. Emergency power switch: Overhead Crane Must be equipped with a total power off emergency emergency switch, you need to set up during the driver operation can touch. When encounter urgent matters in the process of operation , can close the switch quickly.
2. Zero protection: Electrical equipment control system of Overhead Crane is mainly to prevent the controller handle does not appear in time zero. The power supply occurs after the pressure loss is can quickly restore power, And also the motor will cause misoperation, so the equipment must be provided with the zero protection.
3. The total power supply short circuit protection and voltage loss protection: If the insulation of the electrical equipment in electric control system has been destroyed, It will happen to touch shell or short, The total power supply short circuit protection device can run fast. In this way, it can cut off the fault power supply and avoid the accident.
4. Port safety interlock protection: The electrical control system of Overhead Crane is in need of channel interlock switch device, It is used when open the gangway, Disconnect the main power. The trolley of the equipment is usually powered by bare slide wire, This can be very good prevent staff get an electric shock. Also can effectively prevent the cause lifting is not normal, to avoid accidents.
5. The main disconnecting switch: The electrical control system of Overhead Crane in the use of the need for regular maintenance inspection, and at the time of maintenance must be in the state of outage can be performed. So between the electrical equipment and power supply equipment is the need for isolation switch. To avoid friction and other failures. Affect the overall operation status.