The Improvement Bus Bar Of Overhead Crane
The Bus Bar Of Overhead Crane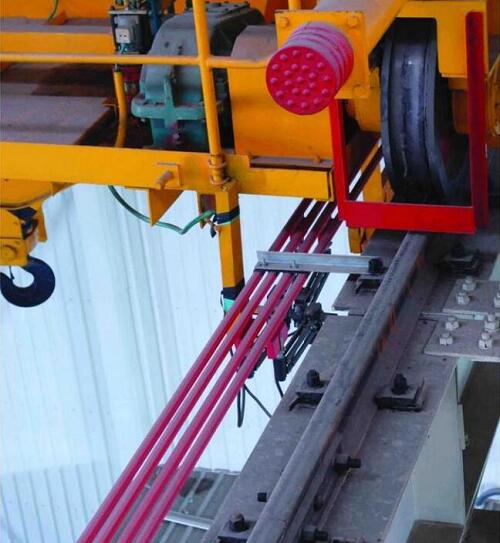 Overhead Crane in the use of easy power, and sometimes in the transmission pipe sparks, a serious slip touch line a blasting ", resulting in replacement of the collector is too frequent, affecting the production. To this end, the Nucleon Overhead Crane has been improved Bus Bar Of Overhead Crane as follows:
(1) increase the collector brush chamfer, and polished smooth;
(2) to increase the collector between the two brush between the spring strength, flexibility, to ensure that the spring to restore ease;
(3) deepened. Reinforcement of the spring in the collector, to ensure that the recovery of the brush spring in the work is not easy "string";
(4) two sections of the safety slip contact cable to connect the block to have a chamfer to ensure a smooth transition of the collector. At the same time, in order to ensure the normal use of safe trolley line, the normal operation of the workers, maintenance workers on a regular basis, regular inspection is also essential.