The control method of Electric Monorail Hoist
The control method of Electric Monorail Hoist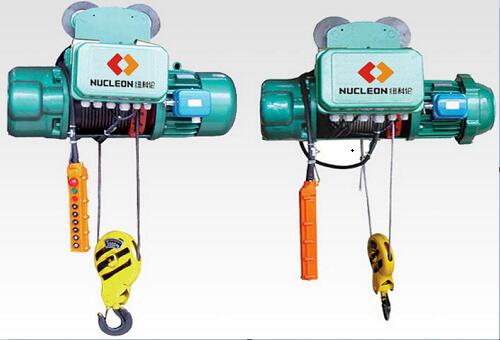 1. Through frequency conversion speed regulation can be achieved Stepless speed regulation. The speed mechanical characteristics of each gear block are hard, heavy-duty and low-speed starting and running are stable and reliable, setting up the deceleration time to make the braking speed quite stable. The design has the function of fault display, analysis and parameter monitoring with high control precision, easy to use and maintain and easy to realize automatic control and remote control.
2. Motor rotor resistance speed control advantages are simple structure, low price, quality, but the speed change is relatively large, not very stable.
3. Through the hydraulic push rod, the rotor of the speed regulation motor is connected with the high value resistance, and the system can rise and fall at a steady low speed. But the hydraulic rod can only obtain a low speed, middle speed must be changed to make use of the characteristics of soft on the crane.
4. Through the method of dynamic braking speed regulation, the characteristic is that the speed gear can be adjusted, and the energy efficiency is high, the use of safe and reliable, the disadvantage lies in the low speed control.
5. The advantage of self-excited braking speed control is that when the weight is falling, it has medium speed and high speed retaining, which is energy-saving and reliable. However, it can not be stabilized at low speed when rising, it can not be adjusted easily, it can't operate easily.
Daily use in the process of the Electric Monorail Hoist, Nucleon Hoist reminds you to choose according to different electric hoist for speed regulation method, or Electric Monorail Hoist speed call directly affected the efficiency of engineering machinery production.