Working principle of electric hydraulic grab
Working principle of electric hydraulic grab, Electric hydraulic grapple electric hydraulic multi-valve and electric hydraulic double flap grab: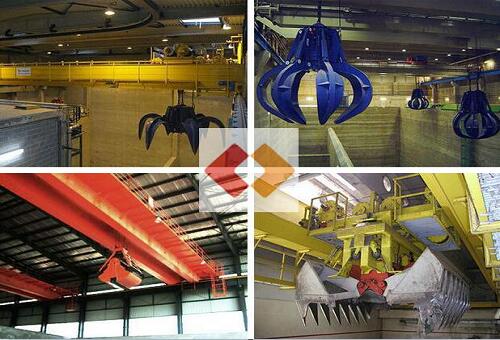 Electric hydraulic multi-flap grab is mainly used for scrap iron, pig iron, stones and other irregular bulk cargo handling, for steel mills, waste incineration, ports, rail transit and other occasions.
Electric hydraulic double flap for any crane loading and unloading, the maximum size of the diameter of not more than 100mm bulk cargo, especially supporting the use of container bridge machine, marine crane, multi-function door machine can greatly improve the overall performance of the crane.
Electric hydraulic multi-valve, double flank in Australia is to rely on the grab itself to carry the electric hydraulic system to complete the opening and closing of the grab action, the integrated use of electrical and hydraulic, mechanical technology, system design, high degree of automation, energy efficient, Closed force is higher than the same type of rope-type grab.