Single Girder Over head Crane
European Standard Single Girder Over head Crane Introduction
European Standard Single Girder Over head Crane design, dimensioning and caculations are based on ISO,GB,BS and FEM standard.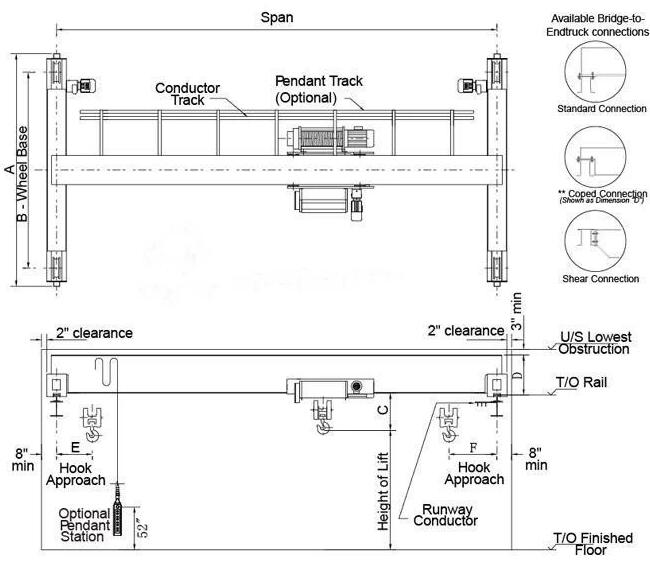 Manufacturing of steel construction is based on AWS D14.1 Code for welding.
Manufacturing of hooks is based on DIN 15401,15402 and 15404.
The electric equipment of the crane follows:IEC 60204-32,VDE0113,VDE0100 and CEE standards.
The lifting mechanism is European style ND steel wire rope electric hoist .
The lifting speed is double. And Cross & long traveling use infinitely variable frequency motor which make the crane travel smoothly.