10 Tons Single Girder Overhead Crane
10 Tons Single Girder Overhead Crane for lifting rebar is consisting of the beam, electric hoist, long travelling mechanism, cabin or hand controller, and electrical control system. The electric
hoist can move horizontally on the rail fitted under a beam. This type crane holds many characters of light structure, easy to install and maintain, which is typically used for either manufacturing or maintenance applications, where efficiency or downtime are critical factors, for instance, plants, warehouses, or material stocks. The beam adopts the whole type without welding, which structure is more reasonable and reliable.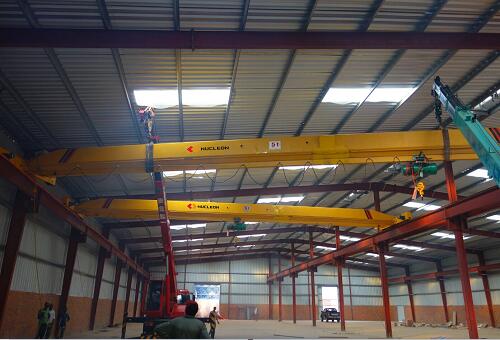 10 Tons Single Girder Overhead Crane
has three operational methods, ground, remote or operational room which has open model and closed model and can be installed on left or right side according to the practical situation. And the direction of entering the gate has two forms, sideway and ends in order to satisfy the users' Choice users' different conditions.