Single Beam EOT Crane
New technology HD Single Beam EOT Crane characters:
1.HD Single Beam EOT Crane design and fabricate according to FEM/DIN standard
2.Light duty and modular design.The overall height of the crane can be lower 20%~25% of the tradition crane
3.Advanced fabricated technology.The bridge and trolley frame adopts floor type boring machine to ensure the flatness of the machine side.
4.High security.The safety supervises system equipped with overload limiter.Before the start, the entire controller will start self checking.
5.Low-energy and maintenance-free
6.Intelligentialize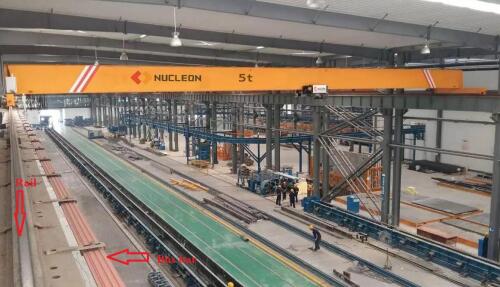 The lifting mechanism is European style ND steel wire rope electric hoist .
The lifting speed is double. And Cross & long traveling use infinitely variable frequency motor which make the crane travel smoothly.