Overhead Crane Costa Rica
Overhead Crane Design For Costa Rica
It is designed, based on bring in assimilating foreign advanced technology, taking modular design
theories as guidance, uses modern computor technology as meas, introduce the optimized and reliable
design methods, which is new type of crane made by employing import configuration, new material and
technology and has features in light-weight, generalizing energy-conservation and environmental
protection, maintenance free and high technology content.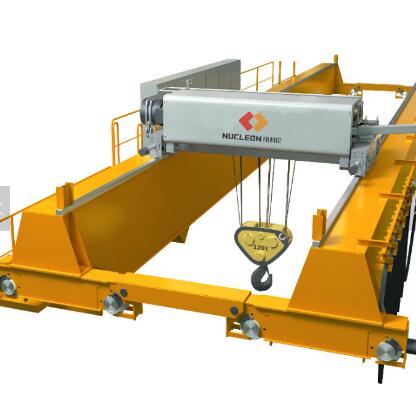 Advantage:
· Standard of design and manufacture: FEM, DIN, IEC
· Deadweight: less 15% -30% than the standard QD type crane.
· Max. wheel load: shall be cut off 10%-35%, compared with QD type crane
· Less request about the supporting structure of workshop, leading to save much construction cost.
· Save electricity power, the power shall be smaller than the standard crane with same specification.
· Lower failure rate, save maintenance fee.