Welcome to Nigeria Overhead Crane customer
Welcome to Nigeria Overhead Crane customer
April 16, Nucleon Overhead Crane welcome the Nigeria Overhead Crane customer, the customer make a comprehensive understanding of our design, manufacture and quality inspection of Nucleon Overhead Crane, the Nigeria Overhead Crane site visited our export equipments in production and expressed their willingness to cooperate in depth. The customer appreciated Nucleon Overhead Crane technical team and QA team.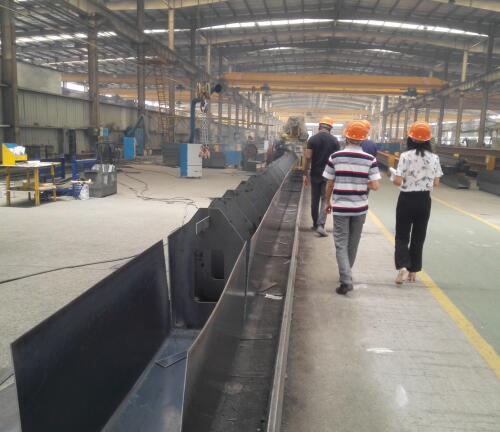 Nigeria Overhead Crane customer showed also appreciation about this, we have signed 3 sets 20 Ton double girder overhead crane and 5 sets 10 Ton single girder overhead crane contracts the same day.
Nucleon Crane Group is china famous Single girder Overhead Crane Manufacturer and double girder Overhead Crane Manufacturer.
See more:http://www.nucleoncranegroup.com
http://www.nucleonoverheadcrane.com
Email:info@nucleoncranegroup.com
If you have any questions, Please don't hesitate to contact me.