Hoist Manufacturer in China
Nucleon Hoist Manufacturer in China
hoist widely used in factories, mines, construction sites, agricultural production, wharves, shipyards and warehouses, especially in the open air and without power supply.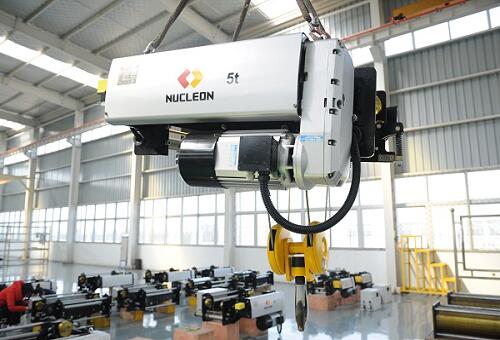 With a load range from 1ton to 20ton, our hand hoists are there to cover your lifting needs.
Safe & Reliable Hoists
Compact Design of Hoist can reduce weight, which makes pulling easier and safer when using. A dual pawl brake with 2 friction discs provides 4 braking surfaces, and the brake is totally enclosed to maximize protection against dirt.
High-class safety and durability come with galvanized grade 80 alloy steel load with high corrosion resistance. Tough load offer dependable performance for a safe work environment.