Harga Hoist Overhead Crane 3 Ton
Harga Hoist Overhead Crane 3 Ton Specifications:
1) Load: Hoist Overhead Crane 3 Ton
2) Span: 7.5-31.5m
3) Lifting height: According to your requirements.
4) Working duty: A3-A5.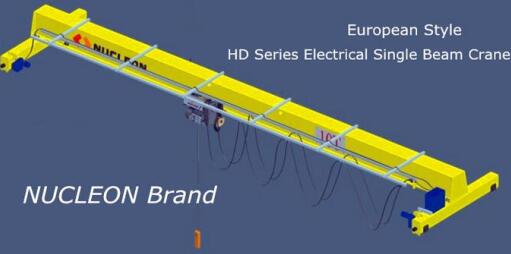 LD Model Single Beam Harga Hoist Overhead Crane 3 Ton are widely used in various places such as factory, warehouse, and stuff yards to lift goods, forbidden to be used in flammable, explosive and corrosive environment. The work class is A3. Hoisting Capacity: 3T, span: 10.5-31.5m. These kinds of products are operated by ways of ground and cabin control. There are open and closed styles for driver's cabin; it could be divided into left and right installation according to practical situations. Entrance direction adopts profile and top entering to satisfy different needs of customer's choice. The crane can be used for both indoor and outdoor operations and water-proof cloth is needed in out door operation.