Electric Winch 2 Ton
JM Electric Winch 2 Ton can lift heavy weight in the Construction Site and Port pier; it also can be used as traction power in installing of the factories and mines. It is not only can single use, but also can combined with other large-scale and complex machine.
The JM model electric winch is able to install on double beam crane as lifting mechanism, the working duty class from M4~M7.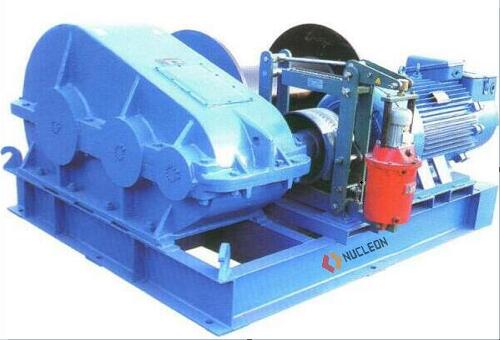 The standard capacity of electric winch:2 to 65 ton.
The Max. rope length reach to 3500m.
The control models: Hand wheel switch or control box with pushbuttons or remote control.
Be widely used in port, workshop, warehouse, construction and many kinds producing-line, so is necessary equipment for lifting goods, raising labor efficiency, improving working conditions.