Double Girder Overhead Crane Order From Honduras
LH Model Double Girder Overhead Crane Order From Honduras
On May 12, 2020, the Honduras Import Company ordered China Nucleon Overhead Crane LH model double girder overhead crane (LH10t-22m H=8.6m A4) for the maintenance of the motor and reducer of its final customer.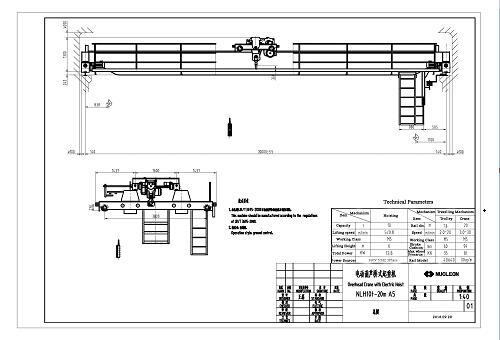 LH Model Double Girder Overhead Crane is composed of box type bridge frame, lifting trolley, crane traveling mechanism, and electrical system. It is rely on the bridge frame along the workshop orbital direction moving longitudinal, the trolley along the main beam direction moving transverse and the hook lifting movement to work.
Double girder overhead crane allocation hook used in machining, assembly workshop, metal workshop, metallurgy and casting workshop and warehouse handling work; allocation of grab is suitable for metallurgy, cement, chemical or open fixed span in bulk material handling.
In fact, China Nucleon Overhead Crane 's success is based on understanding and respecting the user's working conditions. If you have Overhead Crane service or parts needs please contact with us
Email:info@nucleoncranegroup.com or WhatsApp+86-18637120986. We are here for you