CD1 Motor Lifting Hoist Pakistan Client Order
CD1 Motor Lifting Hoist Pakistan Client Order
On Jan. 03, 2020, Nucleon Crane Group got CD1 Motor Lifting Hoist Pakistan Client Order, 2 sets CD1 Motor Lifting Hoist 5 Ton and 10 Ton (CD 5Ton H9m, CD 10 Ton H9m). After 30days, we will send these 2 sets CD1 Motor Lifting Hoist to KARACHI PORT PAKISTAN. The Pakistan Crane market is huge. we had sold single girder overhead crane, double girder overhead crane and gantry crane to the Pakistan in 2019.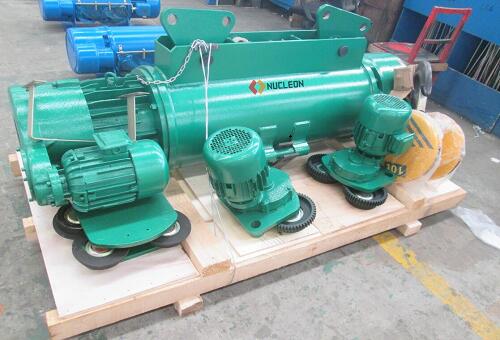 Thank you so much for your words, may God bless your life and give everything you need in this new year, keeping up with all ur goals and having good time with family. Looking forward for a year full of great crane businesses and having new friendships.

Happy new year 2020!
Nucleon Crane Group is china famous Single girder Overhead Crane Manufacturer and double girder Overhead Crane Manufacturer.
See more:http://www.nucleoncranegroup.com
http://www.nucleonoverheadcrane.com
Email:info@nucleoncranegroup.com
If you have any questions, Please don't hesitate to contact me.