The overhead bridge crane safety tips
The Overhead Bridge Crane Safety tips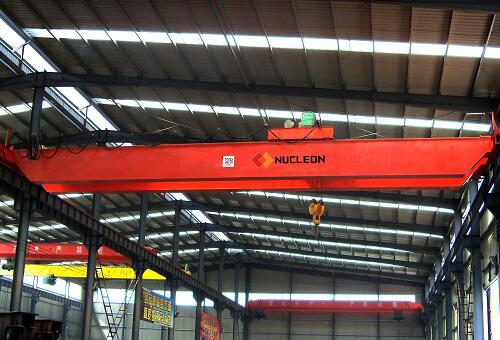 1. The operator should hold the post and concentrate on the work.
2. Before each assignment, conduct a no-load test to check if the machine has not broken down, whether safety devices are safe and reliable.
3. When lifting heavy objects, it is strictly forbidden to walk or linger under the path of the hanging objects.
4. When the weight of the load is close to the rated load, a test crane should be carried out first. Lift and drop to check the reliability of each operating mechanism.
5. Strictly abide by the principle of "ten is not hanged".
6. When there is a safety problem with the Overhead Bridge Crane Safety , it is necessary to stop the crane for the first time.
7. When the position of the lifting heavy objects fall to the floor, stay in the roll force of steel wire rope to ensure the above two laps. The Overhead Bridge Crane Safety can not hold cargo when it is stopped. To lift the hook to a certain height position, place the handle under zero and disconnect the power supply.