Those aspects should be paid attention to in the Transformation and Migration of Double-beam Crane
Those aspects should be paid attention to in the Transformation and Migration of Double-beam Crane
Double-beam crane is an important equipment in the process of production. The cost of double-beam crane is high and the service life is very long. Therefore, when the workshop is upgraded or the production site is changed, the original lifting equipment is often reusable, but it has to be properly modified or overhauled, and then re-installed. Matters needing attention in the process of renovation and relocation.
If the new and old workshop equipment installation span is the same, the lifting machinery can be directly moved. Before move them to the place of hoisting machinery market supervision administration to inform, It is only necessary to press the transfer and install, and there is basically no direct contact with the original equipment manufacturer. But you would have a certificate of original equipment, use the registration form. The latest annual inspection report, the relevant qualification documents of the construction unit, the construction plan and the owner's organization code certificate shall be handed in to the special section together, and the work can only be carried out after it has been informed of the adoption.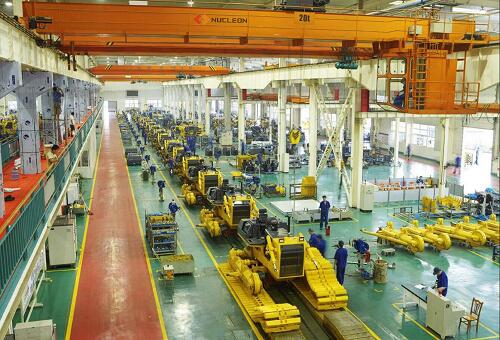 If the device before move them, need to make some substantial renovation work, must be modified told before transformation. In general, the transformation of double beam cranes cannot be changed on site because the upgrading of lifting machinery requires certain production conditions. If it is reformed on the spot, it is often unable to meet the construction conditions, and it is a violation of the law. Therefore, the double beam crane should be transported back to the crane factory for renovation. Therefore, the place to be informed of the transformation should be the market supervision bureau in the place where the manufacturer is located, not the market supervision bureau in the place where the original equipment is located. After the transformation is complete , the notification procedure is also required before re - installation , and the data provided is the same as that described above , but it is necessary to modify the manufacturer to provide a transformation certificate . No matter the double beam crane is reformed, or the installation is reinstalled, after the installation is completed, the local special equipment inspection department shall be invited to the site of the equipment use for inspection and acceptance. It can only be used legally after testing and issuing relevant reports.