The meaning of main Technical parameters of single Beam Monorail Crane
The meaning of main Technical parameters of single Beam Monorail Crane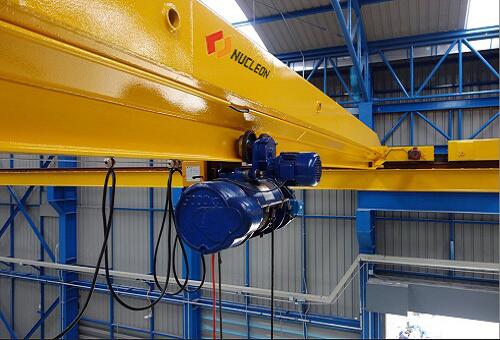 Light Weight: mainly refers to the single-beam Monorail Crane can bear the weight of the value, in general the value indicates the rated lifting weight. Rated lifting weight that is to say, in all kinds of working condition satisfy safety requirements allowed by lifting the maximum weight value. Range of work: mainly refers to the distance from the axis of the Monorail Crane's revolving center to the center of the hook, which is generally measured under the condition of hoisting weight. Lifting moment: the weight of the equipment multiplied by the corresponding working amplitude results as a lifting moment. This technical parameter is a comprehensive index to measure the operation of the equipment. Lifting height: the distance between the supporting surface of the leg or track and the center of the hook port. Rated lifting height is mainly refers to equipment with maximum lifting height. Working speed: cover hoisting, turning, walking, etc. Weight: refers to the equipment in the working status when all its own weight. The same types of Monorail Cranes, self-respect is measure equipment design whether reasonable, Manufacturing whether safe and reliable.
Nucleon Crane Group is a crane manufacturer with well equipped testing equipment and strong technical force. Due to wide range products, good quality, reasonable prices, considerable services and stylish designs, our company has become one of the most competitive crane manufacture for enterprises among crane industry.
Our main products are engineering equipment, including overhead crane, gantry crane, foundry crane, electric hoist and winch, etc. Nucleon Crane Group has transformed to a mature manufacturer with advanced technology.
See more:http://www.nucleoncranegroup.com
http://www.nucleonoverheadcrane.com
Email:info@nucleoncranegroup.com
If you have any questions, Please don't hesitate to contact me!!