There are Six matters needing attention in the Operation of Electric Crane
There are Six matters needing attention in the Operation of Electric Crane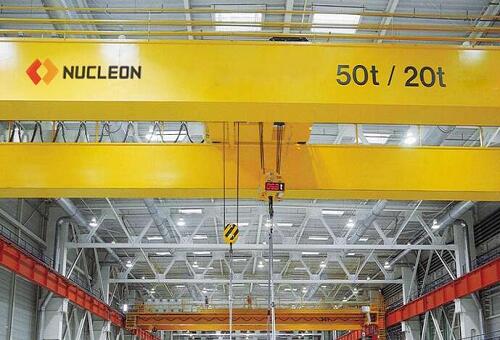 All kinds of lifting tools must be checked before the operation of Electric Crane to ensure the integrity of lifting tools. If the lifting tool is defective, it is not possible to carry out lifting crane work.
Similarly, in the case of single-beam cranes, it is necessary to check the rope, must be made sure that the rope is firm, not loose or broken. If is bundled with the object of the edges, you need to add protection between the object and ropes, avoid the rope break.
Electric Crane needs to pay attention to is to find the center of gravity of the weight, can not appear the phenomenon of cable-stayed, treat the special lifting goods, need the staff to operate from the side.
You must wait a little while before you can proceed until the goods are stable. Do not place debris on top of heavy objects. Don't stand people. When hoisting, no one is allowed to go through.
To improve safety measures at work. For example, workers wear safety helmets. Must have professional personnel to conduct unified command. All departments need to coordinate their work. When the object is off the ground, it is necessary to check if the wire rope and other components are safe. Stop checking if it is not safe.
The use of a Electric Crane cannot allow lifting objects to stay in the air for long periods of time.
Nucleon Crane Group is a crane manufacturer with well equipped testing equipment and strong technical force. Due to wide range products, good quality, reasonable prices, considerable services and stylish designs, our company has become one of the most competitive crane manufacture for enterprises among crane industry.
Our main products are engineering equipment, including overhead crane, gantry crane, foundry crane, electric hoist and winch, etc. Nucleon Crane Group has transformed to a mature manufacturer with advanced technology.
See more:http://www.nucleoncranegroup.com
http://www.nucleonoverheadcrane.com
Email:info@nucleoncranegroup.com
If you have any questions, Please don't hesitate to contact me!!