Top Running Overhead Crane
China Nucleon Top Running Overhead Crane
Recent project with Top Running Overhead Crane workshop. Stiffening of runways & installation of pilot columns for the existing structure, to allow installation of 12.5Ton Single Girder Overhead Crane. We design & install structures (from scratch or to existing).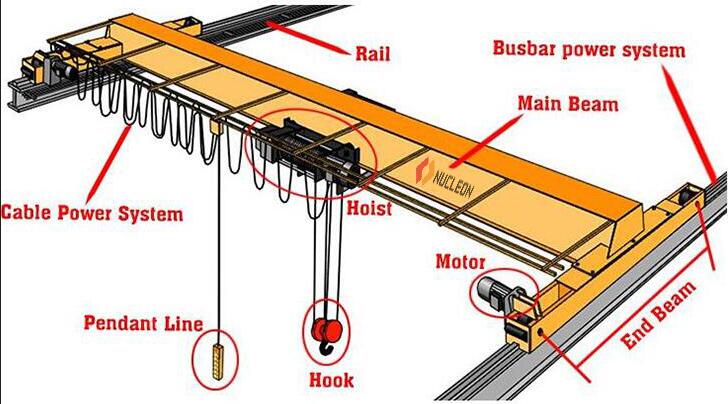 Top Running Overhead Crane parameters:
· Lifting Capacity: 0.5~20t
· Span Length: 7.5~31.5m
· Working Class: A3~A4
· Working Temperature: -20~40℃
For all your overhead crane needs - get in contact.
http://www.nucleoncranegroup.com
http://www.nucleonoverheadcrane.com
Email:info@nucleoncranegroup.com