Overhead Bridge Crane Manufacturer
Overhead Bridge Crane Manufacturer In China
Single beam Overhead Bridge Crane Manufacturer configuration is made up of a single bridge girder, two end carriages and a hoist with trolley, which runs along the bottom flange of the bridge girder between the end carriages.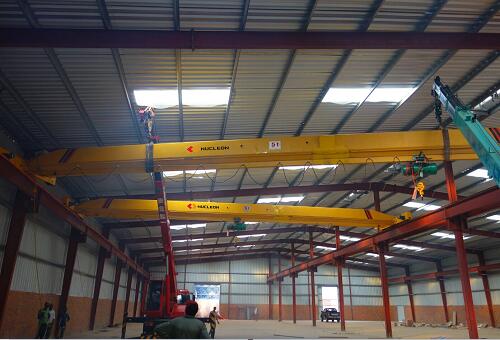 * It is widely used in industrial factory, warehouse, workshop, stock ground, workstation factory, goods yard etc.
* It looks like bridge, because both ends of girder are on the tall concrete column and metal support structure.
* It consists of metal structure, crane travelling mechanism, lifting mechanism, safety protection and operation.