Maintenance Method of Main Girder and End Carriage in Steel Structure of Overhead Crane
Maintenance Method of Main Girder and End Carriage in Steel Structure of Overhead Crane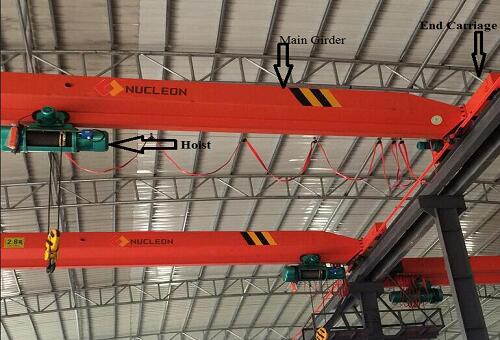 Overhead crane steel structure mainly consists of main girder, end carriage, railing, walking platform, track and driver's cab .
First, the main girder. General Overhead crane consists of two main girders and two end girders and some components of the Overhead, with truss-type main girder and box-type main girder.
The main girder is to bear the weight of the car and the external load. So must have sufficient strength, static stiffness and dynamic stiffness, in order to ensure that under the provisions of the load, the main girder in the elastic under the allowable value in the range will not occur deformation.
Second, end carriage. The end carriage of the Overhead crane is the main force component, between the main girder by welding or bolted connection, the end of the carriage plate welded with box-type structure. Under the end of the carriage is equipped with a cart wheel group, bear all the vertical load of the crane.
In the old type of overhead crane above the cart wheel groups are used to support the end of the sliding bearing under the girder, and in the new Overhead crane, the cart wheel group is the angle bearing and end girder bolts, Its purpose is to facilitate maintenance.