How to select the Overhead Crane for you
How to select the Overhead Crane for you?
China Nucleon Crane provides world-class Overhead Cranes for all of your needs. But before you select a Overhead Crane, it is of course helpful to know what to look for in the Overhead Crane selection process.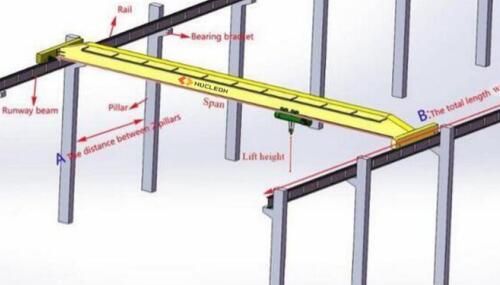 Lifting Capacity: Single Girder Overhead Crane or Double Girder Overhead Crane What are you lifting? Its easy to generalize the ton-age that each type can lift or say the double gantry lifts twice as much, but ascertain what your maximum weight is – now and in the future – and check the specifications.
Span Needed for Your Overhead Crane Pretty basic –the distance of rail to rail center.
Overhead Crane Size Every warehouse and/or space is different – make sure the Overhead Crane will be the right size for loading and unloading operation.
China Nucleon Crane is happy to sit down with you and review your needs and align them with a Overhead Crane that's right for you, whether its from our line or a competitors'.
If you have Overhead Crane service or parts needs please contact with us Email:info@nucleoncranegroup.com or WhatsApp+86-18637120986. We are here for you