Double Girder Ladle Overhead Crane
QDY Double Girder Ladle Overhead Crane is composed of boxed bridge frame, hook, crane travelling mechanism and electric system.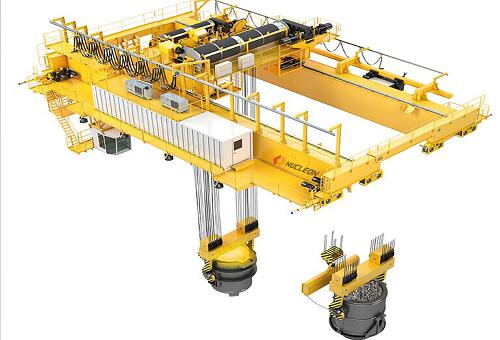 The main hook employs a load tool as the lifting device to hoist steel ladle, the auxiliary hook cooperate with the main hook to accomplish pouring of molten steel and steel slag, and other auxiliary hoisting.Use various speed system with speed ratio as 1:10 for main mechanisms such as hoisting, trolley traversing and crane travelling. Also we can choose the suitable speed under the customer requirement.