Double Girder Electric Hoist Traveling Overhead Crane
Double Girder Electric Hoist Traveling Overhead Crane
1). Low noise, soft starting and stopping .
2). Safe and reliable operation ;
3). Crane could be equipped with the high technology anti-swing mechanism.
4). Double welding box girder, beam deflection with DIN/FEM standard.
5). Many parts are processed by CNC manchine center, TOP quality control.
6).Attractive in quality and price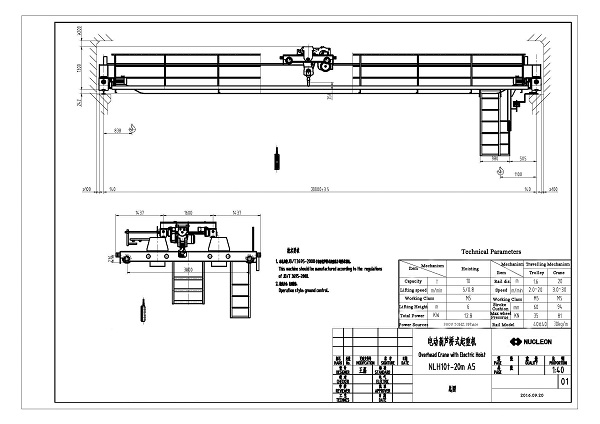 Capacity: 5-32T Span: 10.5~31.5M Lifting height: 6-24M
The crane is composed with Girder frame, Crane travel device, and the trolley with lifting and moving device.It is widely used in plants, warehouse, and material stocks to lift goods.
All movements can be switched off by actuating the emergency-off switch at the control station via a main contactor.
The product design according to international standards: DIN (Germany), FEM (Europe),ISO (International).