China Nucleon Double Girder Grab Crane Supplier
China Nucleon Double Girder Grab Crane Supplier
QZ Double Girder Grab Crane is widely used to transport, assemble, load and unload incompact goods in mine, port, factory, workshop, warehouses, and goods yard, etc. Grab's open direction is divided into parallel and vertical with main beam and the grab can be double or four wire rope, mechanical or electric hydraulic type according to different work duty and materials.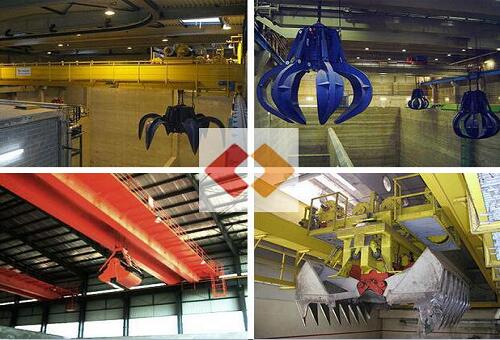 Type: QZ Double Girder Grab Crane
Lifting capacity: 5t~20t

Span: 10.5~31.5m. Non-standard design can also
be caught out according your requirement.

Structure:
1. The bridge: traverses on the runway;
2. The crab: traverses on the bridge and lifts up and down;
3. The runway: tied to the building structure.
4. The grab: mounted with the crab